scroll down
CASTLE OF HEART, available exclusively for Switch, is a classic action platformer at the genre's best… and most challenging, with plentiful of new twists on formula to experience.
The players take control over a cursed knight, turned to stone by the evil sorcerer's spell, but ready to prove that love and courage can conquer even the darkest magic. The brave hero must travel all the way from the petrified village to the dark ruler's castle, mastering 20 levels set in 4 distinct environments – full of enemies who require different strategies to face them successfully and sudden gameplay changes, which translate to exciting, dynamic action sequences.
Castle of Heart
received
large updates
since it's release, which carefully took players and press feedback towards the original release in account. The game received new difficulty settings, improved combat and tighter controls. Naturally, the
collectors physical release
made with cooperation with
First Press Games
will have these updates included without the need for patching. Exclusively for the physical release,
D-Pad controls
are added as an additional option to enjoy the game with classic 2D gameplay.
Since it's release beginning of 2018, the digital version of Castle of Heart was met with large interest of the player base.
Castle of Heart offers beautiful and detailed 3D graphics with changing landscape, weather conditions and rich backgrounds.
The game's aesthetics and bestiary are in equal parts inspired by the Slavic mythology – with some locations derived straight from famous, mystical locations in Poland, the developers' home country – and the dark fantasy atmosphere of the best action platformer titles from the golden age of the genre.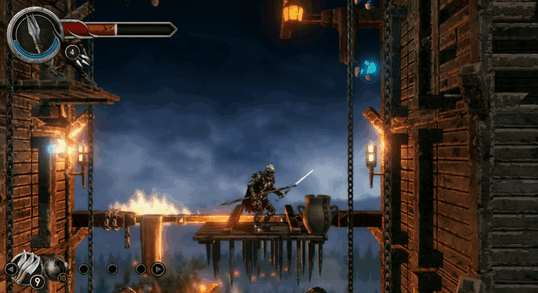 Contact
+48 660-730-293
office@7lvls.com
7LEVELS S.A.
al. Beliny – Prażmowskiego 69/1A
31-514 Kraków
© 2018 All Rights Reserved 7Levels S.A.